Modern system to manage law firms
Find out how you can bring your law firm into the 21st century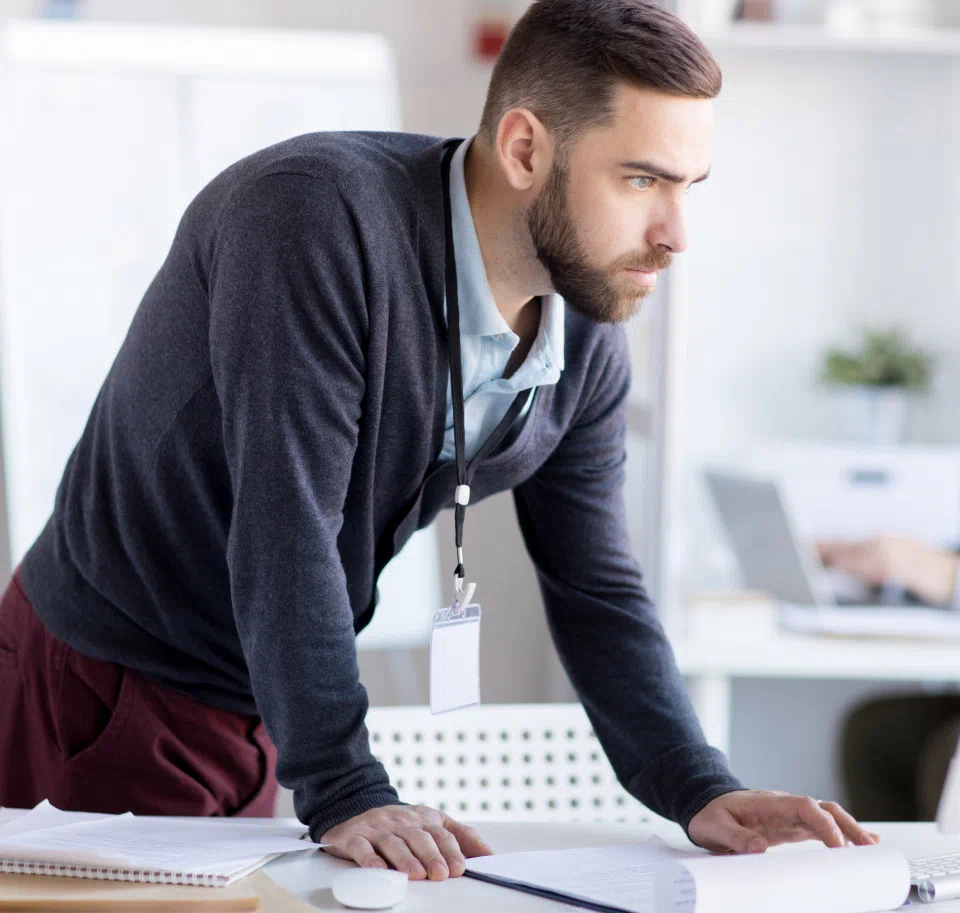 CRM module - Customer management
Allows you to manage customers and contacts.
Create a database of customers and contractors, add new contacts and assign them specific information and data, grouping and assigning references to existing contractors - all of this allows you to approach customers and support good cooperation with contractors individually. Information is always available and up-to-date.
The CRM module allows you to search for all ongoing cases assigned to a particular client. It provides insight into attached documents, billing or essential files. The option to assign an account manager internally makes it easier to delegate responsibilities, manage customer relationships and improve communication, including internally. The CRM module fully controls customer contact in a single functionality.
We know how important it is to keep your work organized and in order.
AbiLex has an extensive module that allows you to manage cases and tasks.
The module contains the most important information about clients, ongoing cases, internal tasks. It allows you to monitor and account for work time, create and add notes, monitor client billing, and view documents and files.
We took care of the security of confidential information - you decide who from the team has access to the information collected about the client and the case.
Functionality allows you to store data in a structured form in one place and manage it without fear of it reaching the wrong people.
Creating tasks and assigning them to a specific case allows flexible management of activities. Each task has its own supervisor. You can also create any number of sub-tasks, so that large and complex cases become a series of small, simple to complete steps.
Start date, completion date, task status, assigned priority or task progress indicator allow you to monitor the work at any time.
The system provides the ability to define task statuses and add other team members as observers, which improves the flow of information and streamlines the team's work.
Task performers can add notes or comment on tasks and generate notifications for other people participating in the task.
Recording of working time
One of the most important indicators of any law firm's work is profitability. AbiLex makes it possible to record the time spent on tasks performed for each case. This facilitates later settlement with contractors and allows you to control the cost of legal services for all clients.
A built-in stopwatch will automatically record the time spent working on a specific task. Just click one button and the stopwatch will start accruing time to your selected task. When you finish working on a task, clicking again stops the stopwatch and automatically reports the time worked on the task.
Did you forget to turn on the stopwatch? No problem at all - in AbiLex you can also manually add and report your work time. This way, every hour spent on case management and customer service will be accounted for.
The reported time is saved in the system allowing you to generate case profitability and contractor billing reports.
Stay up to date with the most important events in your company.
AbiLex will notify you of events that are important to you, with all information displayed on the system interface.
The system gives employees the ability to issue electronic leave requests, at the same time it will remind the employer to approve each request.
AbiLex makes it easy to delegate tasks - each time a new task is assigned to an employee's duties, it automatically generates a system notification.
System notifications allow you to receive notifications about important events in the operating system as well. AbiLex also sends email notifications and allows you to associate the type of notifications with the channels you want to receive them.
In the AbiLex calendar you will schedule the most important issues and tasks, their start, completion, overdue and others. The calendar also gives you a preview of your team members' vacations and absences.
Handling of case documents and records
Easier documentation management with convenient drag & drop functionality. A simple way to pin documents, files and attachments to a customer account, case or task.

Attached documents can be organized into groups such as contracts, sales invoices, cost invoices and others. AbiLex will automatically take care of the proper organization and order of files for each client in any case you are handling. The structure of the system is clear and organized, which allows you to quickly search for different types of files.

In addition, there is a possibility to export lists of all collected documentation of your customers in the format of your choice.
Financial and settlement module
AbiLex allows you to track the profitability of working on your cases. The program counts additional costs from the invoices added to the system while taking into account the automatic calculation of working time. It also gives you the ability to enter individual employee rates for a selected case. It also allows you to quickly generate a report and settlement of customer service costs.
Permissions and access control
Data security is a top priority for us. AbiLex gives you the ability to manage access to information by creating roles for employees and assigning them permissions.
Dashboards
After logging in, you will always find the most important cases and tasks associated with you on the home screen [dashboard].
This allows you to quickly review your current cases, prioritize them and plan your workday.
... and many other functionalities
You can freely configure the flow of statuses in cases, so you can tailor the system to the way your company works.
You can freely configure the layout of the columns displayed in each table view and focus on the information that is most important to you. You can view the history of changes and user activity at any time. This way you always know who performed a particular operation and when.
The absences and days off module allows you to see which employee is absent due to a court appointment, working remotely or simply on vacation
or sick leave.